First, a few FREEBIES I found while seeing what all I was going to give away today ~~
http://www.amazon.com/Silver-Bells-ebook/dp/B00629U2BA/ref=sr_1_13?s=books&ie=UTF8&qid=1354784842&sr=1-13&keywords=christmas
http://www.amazon.com/A-White-Cougar-Christmas-ebook/dp/B006MWY93E/ref=sr_1_17?s=books&ie=UTF8&qid=1354784842&sr=1-17&keywords=christmas
http://www.amazon.com/Christmas-Scandal-Not-ebook/dp/B003SX12B2/ref=sr_1_19?s=books&ie=UTF8&qid=1354784842&sr=1-19&keywords=christmas
I don't know about you guys, but I'm ALWAYS game for FREE!!
I'm just going to tell you, I'm going w/ Carina Press for these giveaways ~
because their Holiday Novellas make me all HAPPY
inside, and I want to share the CHEER!! : > )
I'm giving away 3 ~ 1 I've read and LOVED, and 2 I have but haven't yet gotten to ~
but totally have plans on it!
I DO have some requirements for the win, though ~
you have to Follow me, you HAVE to
comment & leave your email in the comment AND you have to come back
and tell me if you liked it! That way I'll know if I need to push it up the pile faster!
So, these are Carina, so they're eBooks, but no georestrictions ~
Here's what's up for grabs!!
Tell me which would be your 1st choice, and why ~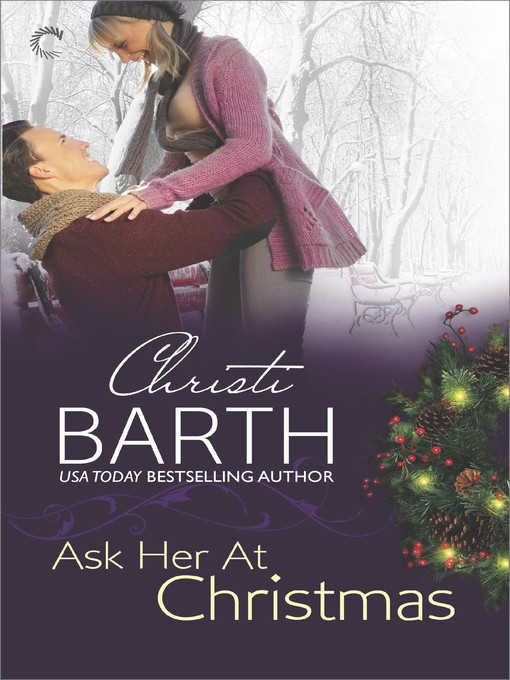 Caitlin McIntyre's heart stops when her best friend drops to one knee and proposes. Kyle Lockhart never once hinted over the years that he has any idea she's in love with him. Not wanting to jeopardize their friendship, she's never let it slip. Good thing, too, since it turns out he's only practicing--he's about to propose to someone else.
A business merger might not be the most romantic reason to propose to a woman he barely knows, but Kyle's determined to win the respect of the dying father who's never seen him as quite good enough. Kyle's always depended on Caitlin's friendship, while trying to ignore the physical response she arouses. So he turns to her when it comes time to craft his proposal, not realizing his decision will affect their relationship, forever.
This Christmas, Kyle and Caitlin get one last chance to admit their feelings for each other, and find a mutual happily ever after, before he commits his life to another woman and Caitlin leaves town and him...for good.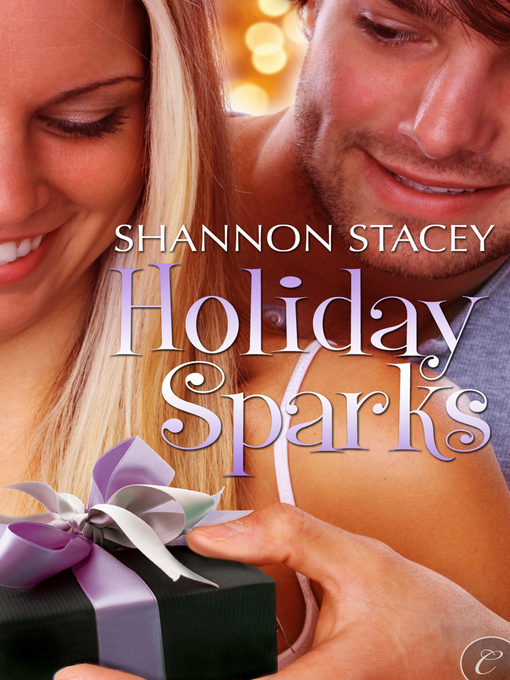 House-sitting for her parents seemed like a good idea, until the microwave blew up and the lights went out.
Now Chloe Burke thinks upgrading the electrical system of her childhood home while they are away would make the perfect Christmas gift. Fortunately, there's an electrician in town who can get the job done by the holidays.
Scott Quinn has wanted to get his hands on the Burkes' wiring for almost as long as he's wanted to get his hands on their daughter. Chloe didn't notice Scott back in high school, but she's noticing him now, and soon they're indulging in a little festive fun: no strings, no expectations. After all, Chloe plans to get out of this goldfish bowl of a town and back to her real life in Boston by New Year's.
But Chloe and Scott discover they enjoy each other's company just as much out of bed. Could their holiday fling turn out to be the real thing?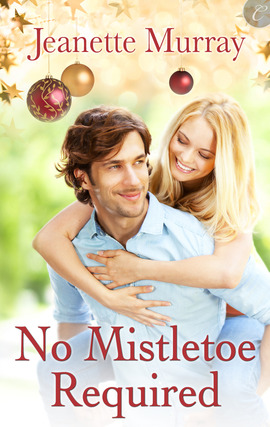 Dan Beckins isn't sure how he let his best friend con him into volunteering to build Santa's Winter Wonderland at the local hospital. He's got no problems with charity work, but anything Christmas-related is off-limits ever since he lost his parents on Christmas Day years ago. The only bright spot is working with smoking-hot Anna Smith.
Anna Smith loves Christmas and volunteering at the hospital is one of her yearly highlights. She had leukemia as a teen and then a breast cancer scare in her mid-twenties, and is now operating under a self-imposed rule that she can't have a relationship until the doctors give her a clean bill of health.
A little fling might be permissible, though, and sexy lawyer-turned-carpenter Dan seems like the perfect candidate. But when chemistry flares and the two start forming a real connection, will Anna run away before like turns to love?