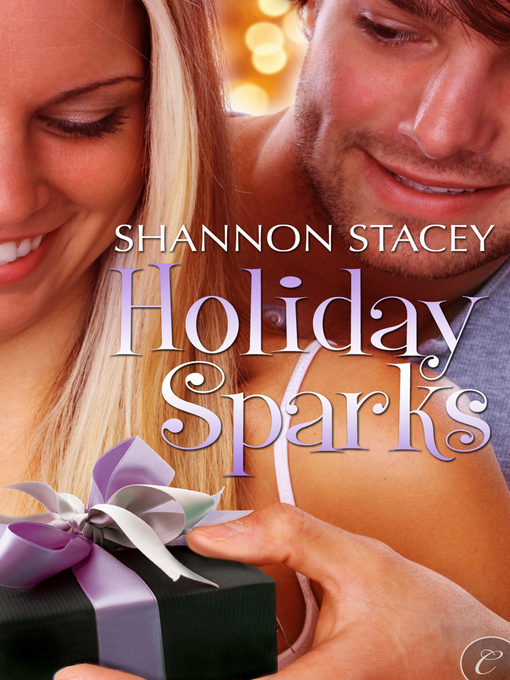 House-sitting for her parents seemed like a good idea, until the microwave blew up and the lights went out. Now Chloe Burke thinks upgrading the electrical system of her childhood home while they are away would make the perfect Christmas gift. Fortunately, there's an electrician in town who can get the job done by the holidays. Scott Quinn has wanted to get his hands on the Burkes' wiring for almost as long as he's wanted to get his hands on their daughter. Chloe didn't notice Scott back in high school, but she's noticing him now, and soon they're indulging in a little festive fun: no strings, no expectations. After all, Chloe plans to get out of this goldfish bowl of a town and back to her real life in Boston by New Year's. But Chloe and Scott discover they enjoy each other's company just as much out of bed. Could their holiday fling turn out to be the real thing?
If you're a fan of Shannon Stacey (and if you're not, you're totally missing out. She's a fav contemporary author! Auto buy!) then you'll be thrilled to know this might be a short story, but it's packed with her trade mark tongue in cheek humor, emanates emotion with every page, and was just an all around great read.
This was a reread for me ~ I'd read it last year, but I totally enjoyed it again.
Chloe & Scott decide they'll just have a holiday fling, but they just genuinely like and enjoy one another so much it was a pleasure to read and 'see' them falling.
I loved Scott even more because he was that invisible, nerdy boy from high school who'd crused on popular Chole ~ and thought she'd remember him as such. She remembers him as that guy who'd once given her a dandelion when she'd had a bad day. Scott has a German Shephard, Kojack, who tags along w/ him everywhere ~ how are NOT going to love a man w/ a dog? <BG>
Just an all around Feel Good read ~ I was smiling when I was done at
5:30 am, WaaaaaaaaaAAAAAAAyyy beyond my sleep time!