Born to Bite
Darkly handsome and dangerously sexy, these voracious vampires are out for blood—and bound for eternal love…
DARK SECRET by Hannah Howell
Alone in the world, Murdina Dunbar sets out in search of the only family she has left—and finds an ally in the mysterious Sir Gillanders Baldwin. Something about her sexy protector stirs her blood. Soon, not even the whispers that he's a dangerous demon can keep her from his bed….
NEVER BEEN BITTEN by Erica Ridley
Rumored to be a vampire, the rakish Mr. Macane is ravishing all the ladies of the ton! Yet, Miss Elspeth Ramsay cannot bring herself to tremble in his presence. But once Ellie feels the touch of his teeth at her throat, she finds herself biting him back! Surely this sudden bloodlust can only mean danger for her family—and her heart….
HIGHLAND VAMPIRE by Diana Cosby
As King of the Highland Coven, vampire Aedan MacGregor knows that falling for the fey Rowan Campbell could destroy her. But one taste of her healing blood and he craves her like no other. Dare claim her as his own, knowing he might lose her forever?
Diana Cosby's novella in this anthology is Highland Vampire ~ my first by this author. When Rowan Campbell finds herself PULLED towards the tall stones she can't imagine that anything good can come of it...as she's just been labeled a witch and outcast. So as fear courses through her veins, she fights the pull every step of the way...until she sees the gorgeous man laying within the stones...needing her help. He calls to her...in her MIND? Did she really just hear him in her MIND? Rowan helps them man find cover within a cave -- sheltering him from the daylight that appears to be burning his flesh? Could all this really be happening to her?
King Aedan MacGregor has been drugged and left to die in the suns harsh rays by one of his own Coven of Vampires...and it is his top priority to find out who said traitor is. That is, until he tastes a few drops of the beautiful healer who saved him, and realizes she's his eternal Mate...and she doesn't even know he's a Vampire yet!
When Aedan eases Rowan into his explanation of Vampires and mates, it leads to love making...which leads to her GLOWING?! Only the Faery glow, and it is forbidden for them to be changed into Vampires...so how will Aedan & Rowan ever find peace in their mating?
You have to READ it to find out, lol! It was short, but I liked it...I wanted more depth...and thought Rowan bought into the whole he's a Vamp thing really fast, but seemed like there was an implied understanding that it's accepted in that world...like I said, this is my first read by Diana, so I'm probably missing something here. I want to know more about Aeden's Coven...I'd love to read a full length set in this world!
More books by Diana Cosby ~~
| | | |
| --- | --- | --- |
| | | |
| His Captive - Book 1 | His Woman - Book 2 | His Conquest - Book 3 |



His Destiny - Book 4
October 2011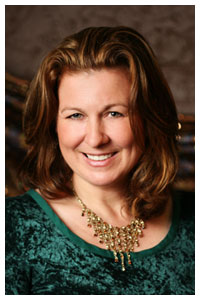 Most people think of retirement as a time to relax. For me, retiring from my job as a Navy Chief Meteorologist/ Oceanographer allowed me to pursue my passion—writing romance novels. With 33 moves behind me and having traveled through many more countries, I was anxious to create characters who reflected the amazing cultures and people I've met over the years.